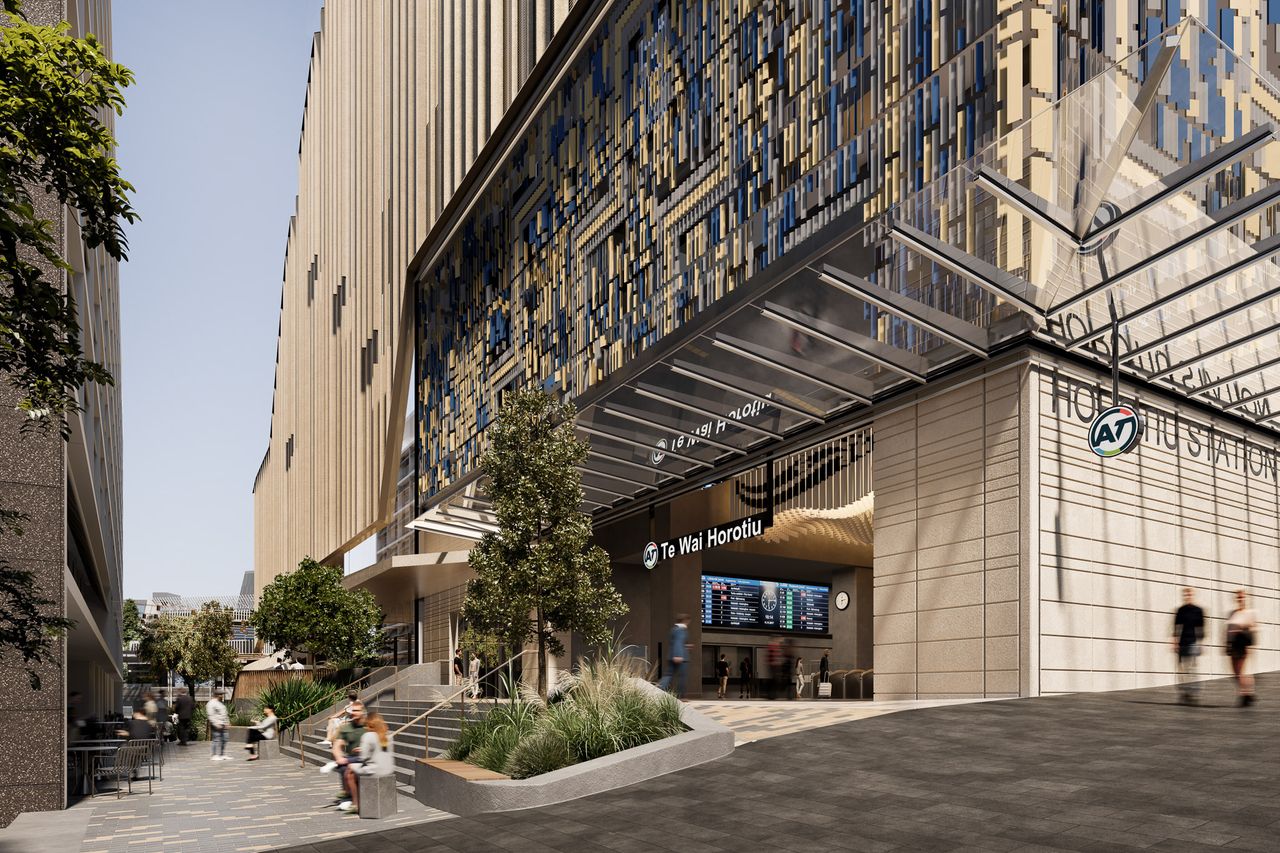 The $450m Symphony Centre is an urban regeneration project sited above City Rail Link's (CRL's)Te Waihorotiu Station, which is currently under construction on the corner of Mayoral Drive and Wellesley Street. RCP is overseeing the transformational over-station development, which will revitalise mid-town and complement what will be Auckland's busiest train station. 
When Malaysian property developer MRCB decided to bid for the Symphony Centre, it tapped RCP on the shoulder to provide dual development and project management expertise.  
RCP was integral to the strategic thinking and curation of MRCB's successful high-rise, mixed-use development proposal for the site. It leveraged the significant know-how of its multidisciplinary Advisory Services Team to balance the commercial realities with the design aspirations and deliver the winning response for this transport-oriented development. An important success factor was the drive to develop a vision that was aligned with where Auckland should be in 2028, not where it is now. 
A large part of the bid's win also hinged on presenting a very sharp land offer as the team was up against some compelling rivals for the development partnership with Eke Panuku Development Auckland. The search for the highest value proposition and the best use of the land was an iterative process, chopping and changing different typologies and schemes within the parameters of the existing resource consent.
The key was to balance the revenue and cost to build, while maintaining the required margin and the residual land value. Alongside the creative and commercial requirements, the team also had to balance the objectives set out in Council's strategic plans for the Aotea precinct, mana whenua input and Green Star conditions. 
Now, RCP is managing a multidisciplinary team of market-leading experts, local and international, to successfully realise the vision of the 21-storey Symphony Centre, which will comprise retail, residential and commercial space. 
New Zealand's first transport-oriented development, the project will be a vertical village community providing 24-hour site activation in line with the station's round-the-clock operation. The development, including the retail offering, has been designed for the variety of people it needs to serve: visitors to the wider precinct, commuters, office workers and apartment residents. It will play an important role in breathing new life into mid-town's urban fabric.  
RCP's work on this project saw the Development Management and Advisory Services Team awarded the Real Estate Advisory Team of the Year at the 2021 New Zealand RICS Awards. The judges noted that "the winning team successfully led a complex development management assignment".