RCP is driven by the vision of shaping, organizing, and delivering a better world.
The transition to achieving net-zero carbon emissions stands as the key challenge in the property and infrastructure sector, and one that we continuously strive to tackle, both within our organisation and throughout the industry.
We recognise that every project has varying degrees of environmental impact, and it is our responsibility to minimise this impact as much as possible. Just as health and safety aims to prevent harm to individuals, environmental measures should aim to mitigate harm to the environment through various means.
The greatest difference we can make is through our influence as trusted advisors and use our specialist knowledge and resources to help create environmentally friendly communities in which all people can live, work and play.
As a company, we also have a duty to reduce our own environmental footprint, promote a sustainable supply chain and support our people and their whanau to live more environmentally friendly lives.
In 2019, RCP became the first independent project management consultancy in Aotearoa to achieve Toitu Enviromark Diamond Certification.
This certification is proof we are taking environmental action where we accurately measure and manage our organisation's environmental aspects and impacts.
Obtaining this audited certification allows us to systematically develop and improve a robust environmental management system (EMS), and through third-party certification, we ensure the accuracy and consistency of our environmental management claims.
Our EMS is a planned approach to managing environmental impacts. Through this we identify any significant environmental impacts arising from everything we do and develop plans to prevent or reduce those impacts.
Separate to our Toitu Enviromark certification, our aim is a second certification with Toitu, and that is to become a net-zero carbon emissions company by 2030.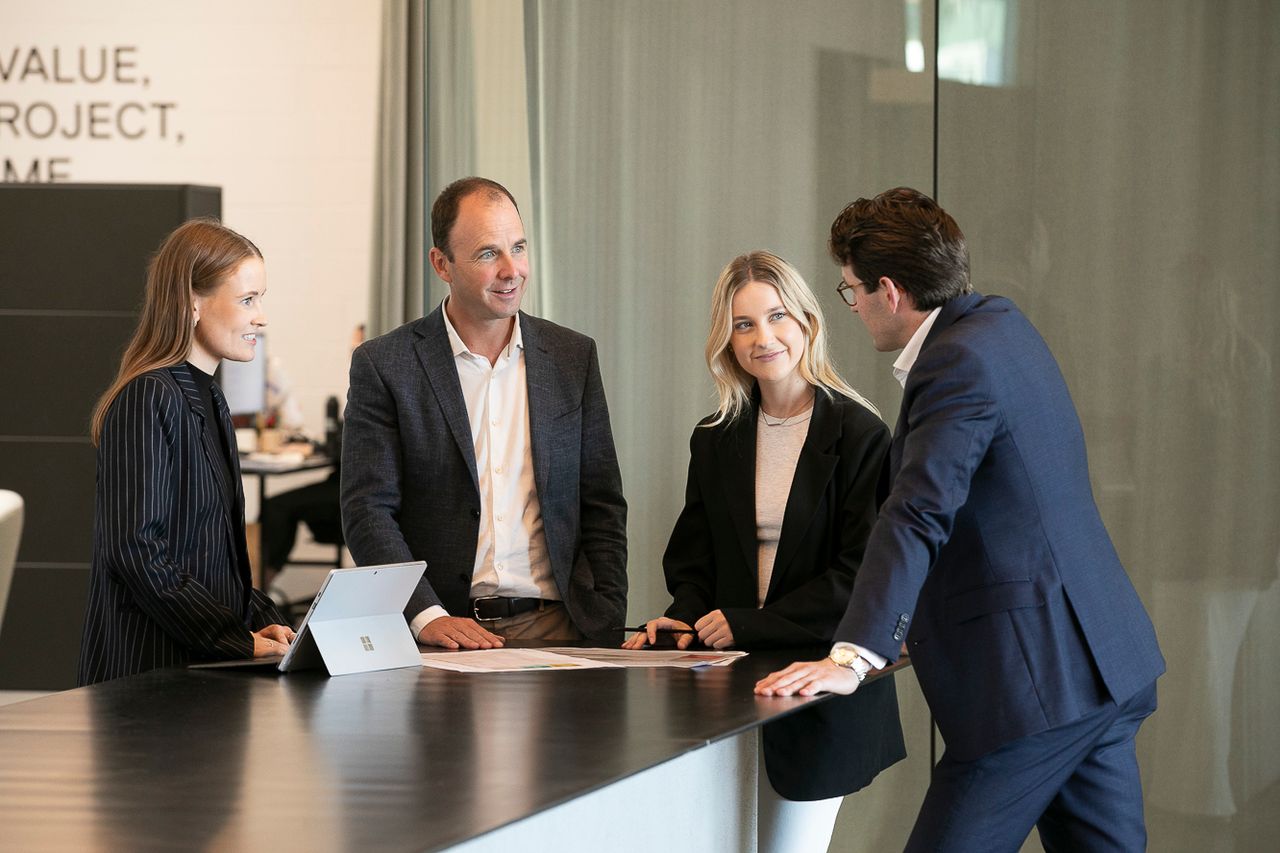 Training
As new performance standards, design techniques, engineering technologies, and intelligence systems evolve, it's crucial to stay informed and knowledgeable.
Our National Environmental Committee ensures that RCP maintains its environmental leadership position by actively upskilling our teams through regular training, networking, and research.
Delivery
Our environmental advisory skills have been fine-tuned through years of project delivery. We have detailed benchmarks and commercial data to assist asset owners to make informed investment decisions for their assets.
Our approach engages asset owners, tenants, and users to set goals that the various project delivery partners can focus their knowledge and collaboration efforts on resolving.