Projects
Vector Wero Whitewater Park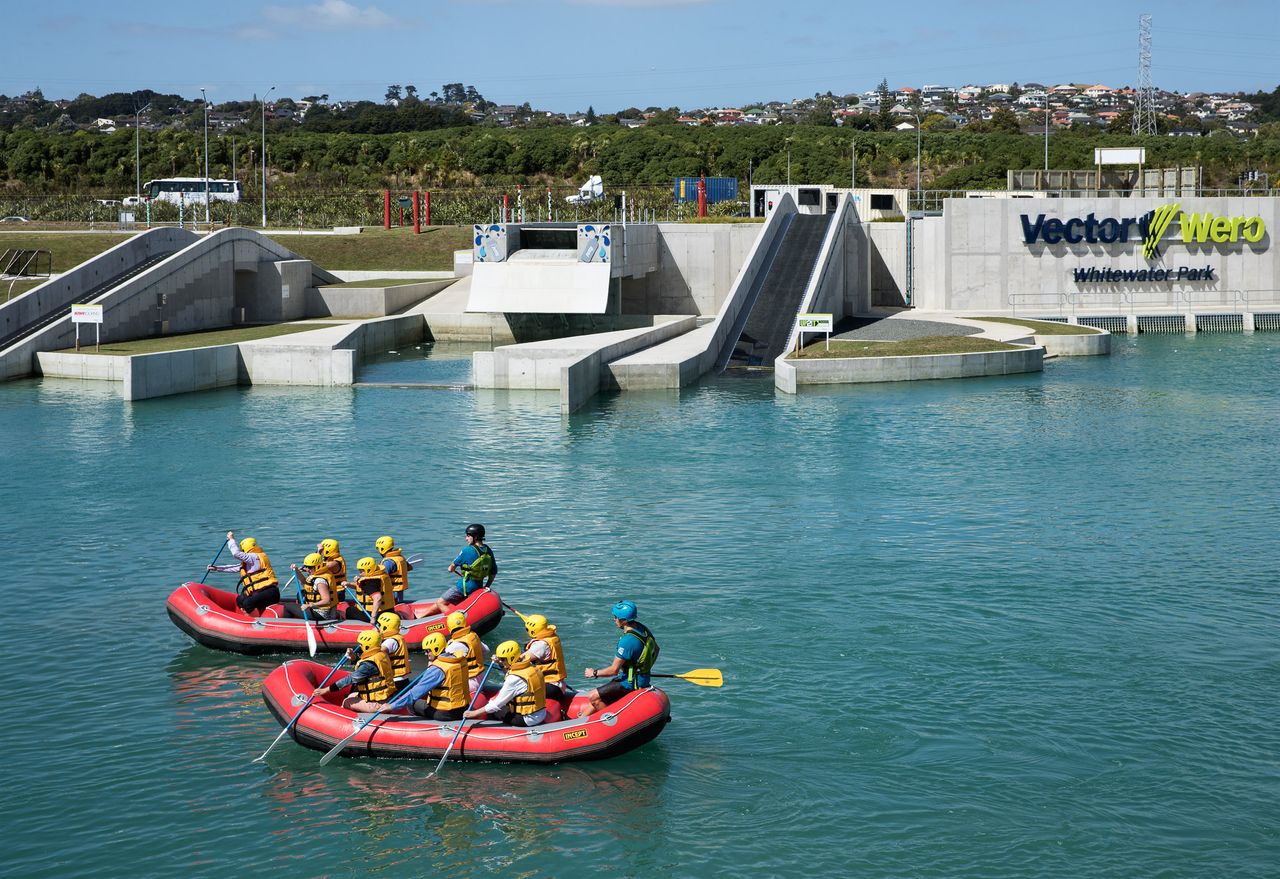 RCP provided comprehensive project and contract management services for New Zealand's first man-made river and whitewater course in Manukau City.
This cutting-edge facility was designed and engineered using advanced methodologies and construction techniques to accommodate international competitions and cater to recreational visitors, school and youth development programs, and swift water training opportunities. It includes two meticulously designed water courses and support buildings such as changing areas, administration and ticketing offices, equipment storage spaces, plant areas, staff facilities, and a café.
The project encompassed multiple work fronts, involving significant earthworks, utilities installation, ground improvements, bridge construction, roadworks, mechanical and electrical building works, as well as the installation of various services such as water, stormwater, and sewer pipelines. Notably, the whitewater park required extensive bulk earthworks of 90,000m3 across a 2.2-hectare area, including substantial subgrade improvements to prepare for a 10,000m2 concrete pond floor, access roads, and car park pavements.
Additionally, new water, wastewater, and stormwater lines were constructed, new overland flow paths were formed, and high voltage power feeds and site lighting were installed. The project also included an integrated storage facility and site kiosk to serve as the user and operational interface.
RCP also took a leadership role in managing health and safety and ensuring environmental quality throughout the project. Given the high-risk nature of whitewater rafting, utmost attention was paid to health and safety during the design process. The facility underwent rigorous examinations through the Safety and Design process to meet the highest standards in health and safety.
Furthermore, meticulous logistics management was essential to ensure the smooth continuation of operations for the adjacent events centre throughout the entire construction phase.
The project was successfully opened on time, within budget, and without any non-compliance issues.