Projects
Hagley Oval
Hadlee Pavilion Redevelopment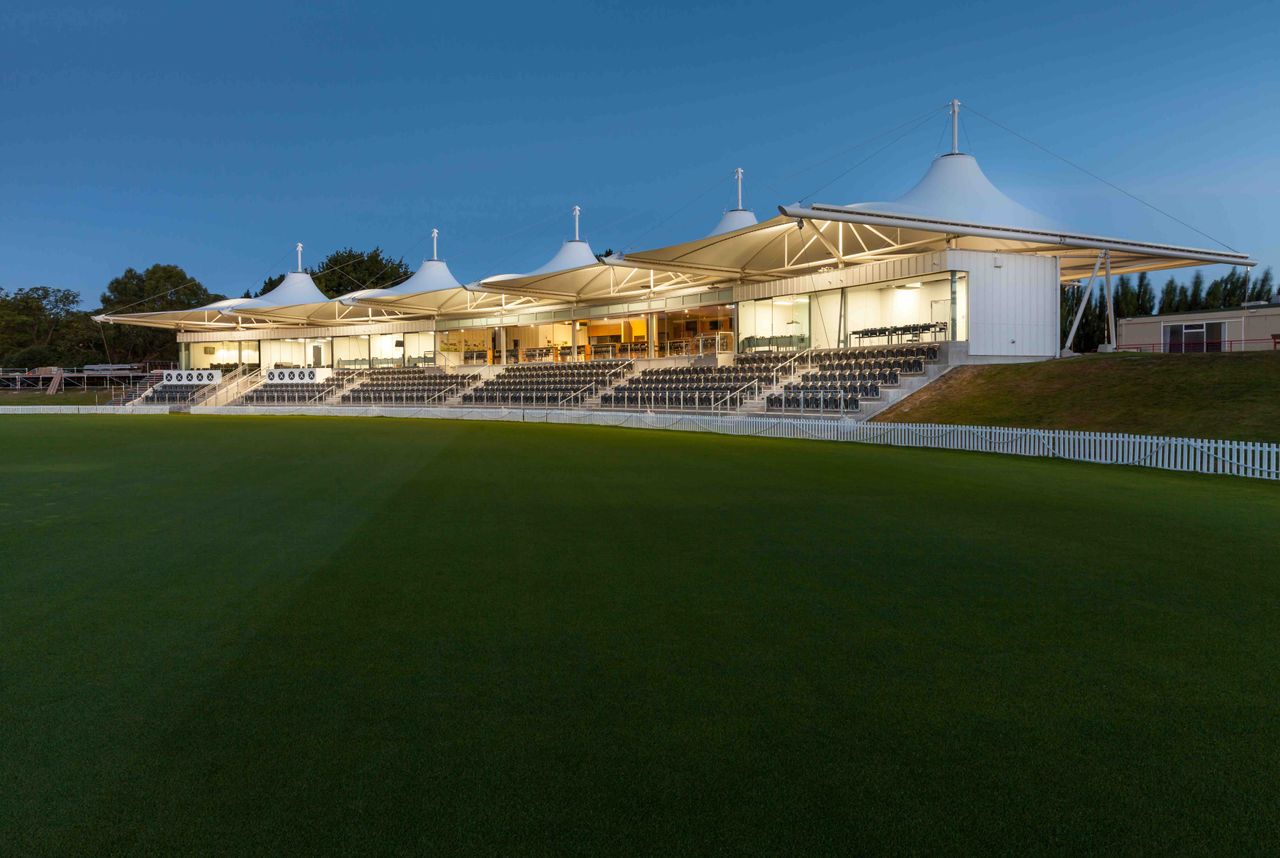 RCP provided project, design and event management of this high profile project which required a significant upgrade of the existing grounds to provide a new main pavilion, a new engineered earth embankment and the temporary overlay works for the Cricket World Cup 2015.
This project considered both the immediate needs of the facility to accommodate the 2015 Cricket World Cup, but also its future legacy value to replace community facilities lost in the Christchurch earthquake for sport. The brief was to also allow the facility to operate as an adaptable, commercial space for be used for conferences, meetings, corporate functions, wedding receptions and other similar events. In this way it provides for an integrated and all-inclusive sport and community facility.
As is often the case with such community focused buildings – the budget was lean and rigid from the outset with effective design management being critical to delivery being achieved within an affordable framework.
Located in the heart of Christchurch's iconic Hagley Park, the grounds are protected as public spaces able to be used by the public at any given time, other than during official matches. The resource consent conditions attached to the development were carefully managed and heavily scrutinised throughout construction by lobbying objectors, meaning exacting communication and enforcement of the conditions to the site team.
Cricket continued on Hagley Oval during the construction phase of the Pavilion and embankment which meant careful programming to provide the necessary coordination between events and construction activities.
Delivered in time for the stringent pre-tournament verification process, a very tight construction programme was met despite a very winter. The CWC2015 event overlay project was also delivered within the highly constrained resource consent window despite significant structural and fire engineering challenges.
The overall design of the facility complements the visual environment and its scale sits appropriately amongst the tree-lined backdrop of Hagley Park. The oval and been well utilised and is hugely well regarded by the international cricketing community who have been witness to world record performances out on the Oval.