Projects
Te Pou Toetoe
Linwood Pool
Client
Christchurch City Council
Project Leads
Sector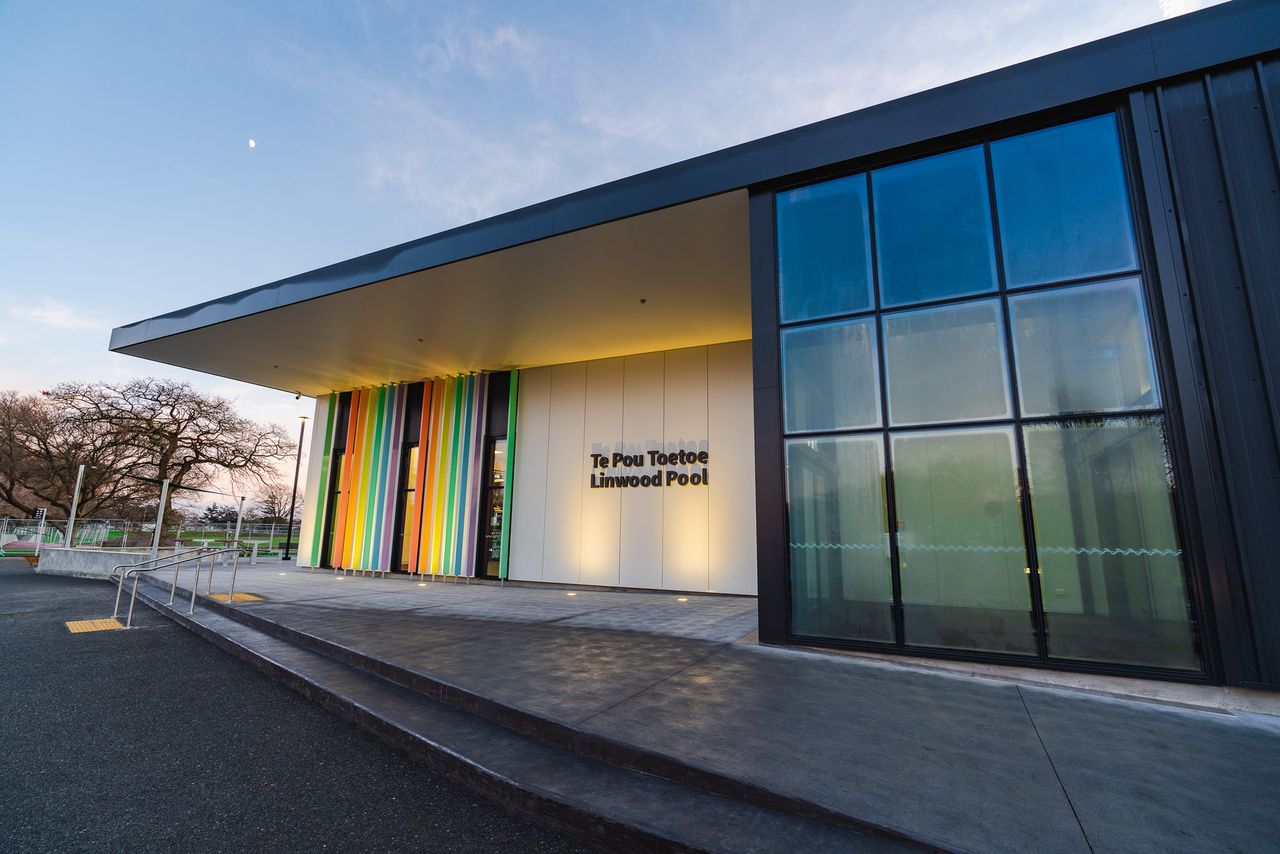 RCP was instrumental in delivering Te Pou Toetoe Linwood Pool for Christchurch City Council, ahead of time and on budget. 
A standout feature of the $21m community hub is New Zealand's first-ever, purpose-built, all-season manu pool. The community played a massive role in shaping the project, including submissions to Council outlining their wish list for the facility – a manu pool for bombing enthusiasts was included in the brief from day one. The feature sits in line with the Council's aim that each of its community assets boast a distinct point of difference. 
The 2,255sqm project has 1,750sqm of 'wet' area, which also includes a family spa pool, toddlers area, 25m lane pool and changing rooms. There are also dry facilities such as a multipurpose room, commercial kitchen, meeting room, basketball and tennis courts, and a barbecue and picnic area.
While the project was relatively painless, the team did face a few challenges. The quality benchmark was set by the Council and was based on the new Tairoa QEII Recreation and Sport Centre. The team's challenge was to meet all of the same design criteria for daylighting, acoustic performance and operational functionality but with a tighter budget. 
The procurement approach played a key part in the project's success. Following the concept phase, the project was tendered to market as a design-and-build contract. The contractor's scope included completion of the design. It was a sound approach – at the completion of the concept design there was a comprehensive set of Principals Requirements outlining the Council's deliverables. It allowed flexibility for the contractor to add its own design details for improved buildability, and RCP was able to maintain the requisite outputs and successfully delivered the project to Council's original brief.
There was also an interactive element to the tender process. RCP managed multiple individual meetings between the prospective contractors and the Council team. In a closed-room format, the contractors could interrogate the concept design with Council and the design team while retaining their own IP. Contractors were more open in this setting, which allowed RCP to resolve any issues before they were submitted as a tender package.