Projects
Wanaka Sports and Recreation Facility
Client
Queenstown Lakes District Council
Project Leads
Sector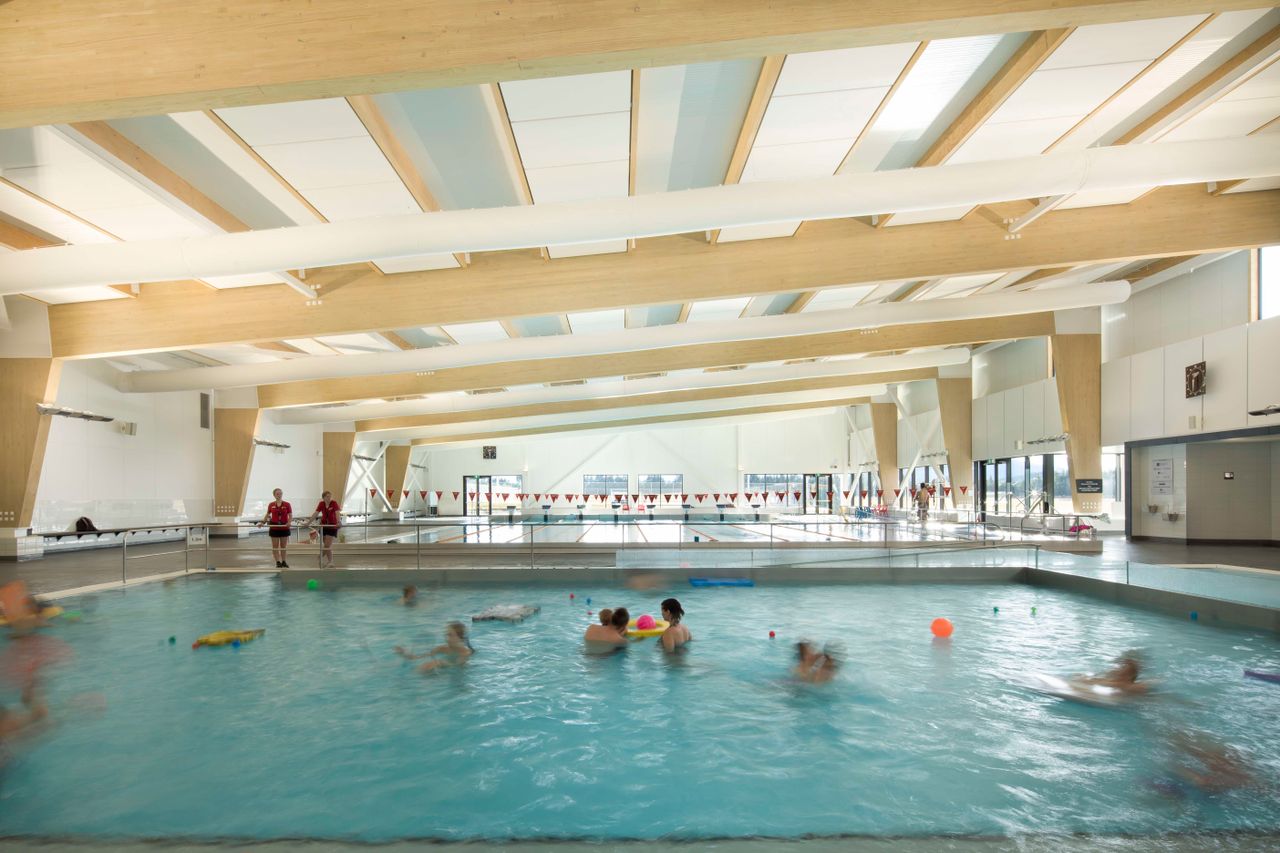 RCP provided comprehensive design, program, and delivery management support to the Queenstown Lakes District Council for the development of a state-of-the-art sports and recreation center in Wanaka. The project was delivered in two stages and encompasses various facilities to cater to the needs of the community.
The facility includes an aquatic center featuring a 25-meter lap pool, a 20-meter learn-to-swim pool, change rooms, and a hot spa pool. It also comprises a two-court indoor stadium, three outdoor turf playing fields, and a floodlit multisport artificial turf that can be configured for various sports such as hockey, netball, basketball, volleyball, badminton, tennis, and futsal.
Additionally, two grass sports fields are available for football and running. The sports hall can be transformed into a banquet hall with a capacity of up to 600 people. Another wing houses a multi-purpose room for meetings and community activities, a kitchen, toilets and changing rooms, staff workspace, and a reception area that can also serve as a venue for community meetings and conferences.
The design of the facility was staged to accommodate the budget considerations of the Council and to allow for flexibility and future community requirements. Extensive stakeholder consultation was undertaken to determine the needs of the community and user groups, and options were developed and consulted upon to inform the business case for the project.
RCP collaborated closely with the Queenstown Lakes District Council, stakeholders, and architects during the design phase to ensure the final project design met the requirements and to determine construction methodologies and project sequencing.
Key design considerations included the ability for future expansion and operating efficiency based on passive design elements, and careful metering of energy through a building management system. The design also incorporated measures to maintain high water quality, which in turn reduces energy consumption. The result, as evidenced by the verified annual energy audit, is a facility that is one of the most energy efficient in the South Island with a 20% reduction in energy use compared to comparable facilities.
Operating health and safety considerations were of paramount importance, and the design addressed aspects such as sight-lines for life-guard stations, elimination of climbing hazards around grandstands, selection of suitable surface types for wet and dry environments, security of back-of-house operations, coordination of vehicular movement, and integration with adjacent land uses.