Projects
Facilities Infrastructure Remediation Programme
Central Plant and Tunnel
Client
Te Whatu Ora | Te Toka Tumai
Project Leads
Sector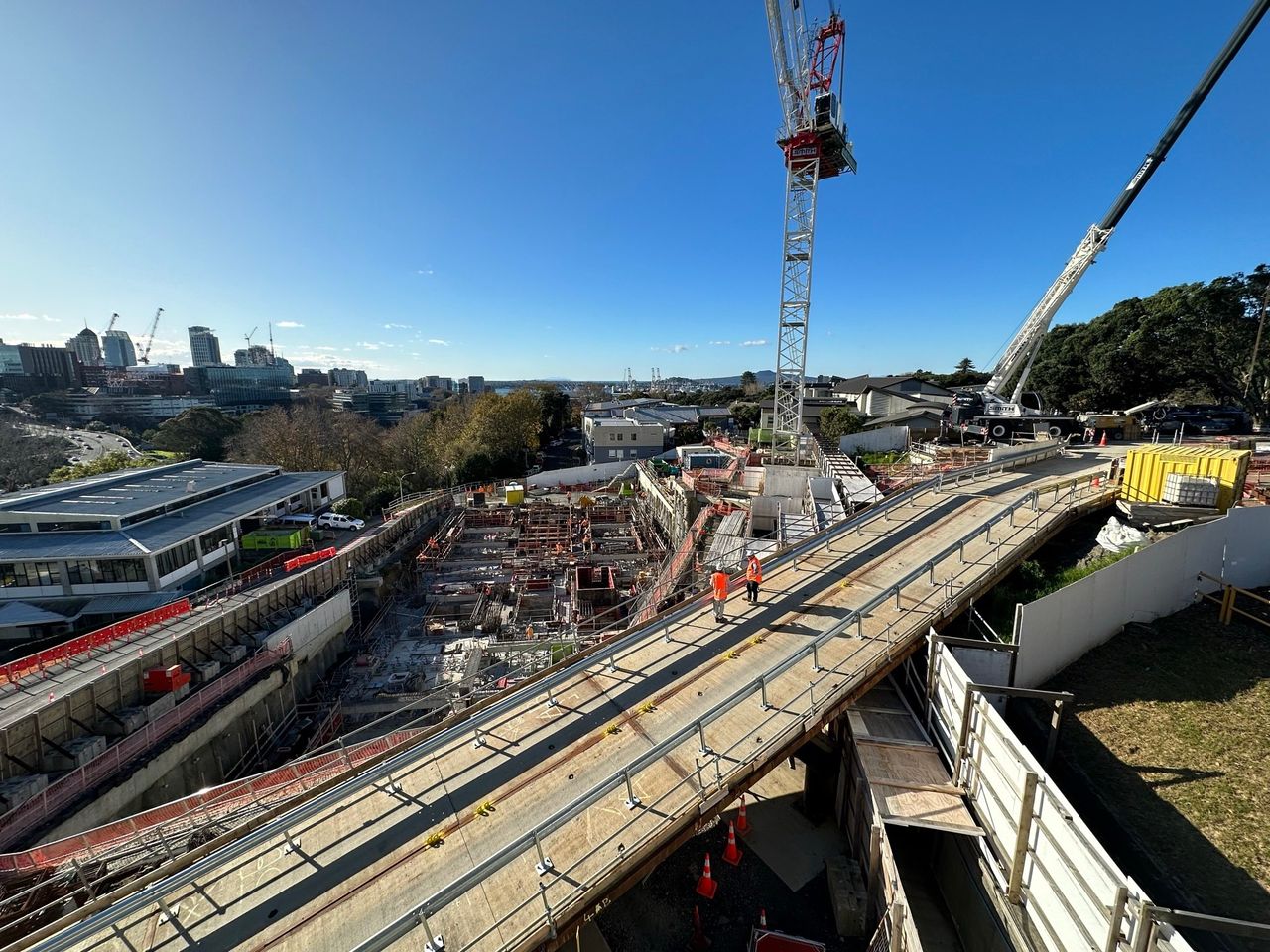 Te Toka Tumai Auckland's Facilities Infrastructure Remediation Programme (FIRP) is a complex 10-year, $1b suite of works to replace, upgrade and futureproof critical infrastructure that supports Auckland City Hospital.  
The Hospital was originally opened in 1846 and has undergone continuous development ever since. It has infrastructure – some of which that is critical – that is up to 50 years old. 
RCP is overseeing delivery of the works across multiple tranches. The $250m central plant and tunnel (CP&T) project for the Grafton campus forms part of tranche two and is the single largest undertaking of the programme. The new facility will provide essential services including power, water and medical gas. 
This infrastructure project features both vertical and horizontal elements – it will include construction of a new 5,230sqm, five-storey central plant building to house services such as chillers, cooling towers, emergency generators, and water and diesel storage tanks. A new 240m-long underground service tunnel will be built using a 'cut and cover' methodology and will connect the new central plant building to existing infrastructure within the hospital. 
This project will reduce the risk of major infrastructure outages due to seismic events or other natural disasters, and failures due to aged equipment. FIRP will contribute to safer clinical services and reduced risk of patient harm by providing more reliable infrastructure.  
RCP has been the project manager for all phases of the design process. It has also been instrumental in business case management and writing to secure funding from the Ministry of Health, client representation for the build phase and providing strategic advice to Te Toka Tumai Auckland. 
The project poses unique challenges, not least the complex operational setting. Works are being carried out in a 24/7 live hospital setting where clinical service integrity must be maintained at all times. With its knowledge of the market, RCP selected a contractor with the right skills, experience and capability to deliver the project in the highly sensitive environment. RCP is also managing the specialist technical disciplines. 
RCP navigated the delicate internal stakeholder environment by implementing a robust engagement process through the design phase. While this increased the design duration, it allowed insight into day-to-day site operations, which will ultimately limit disruption and help ensure that all parties are well informed early.