Projects
Harley Gray Building
Middlemore Hospital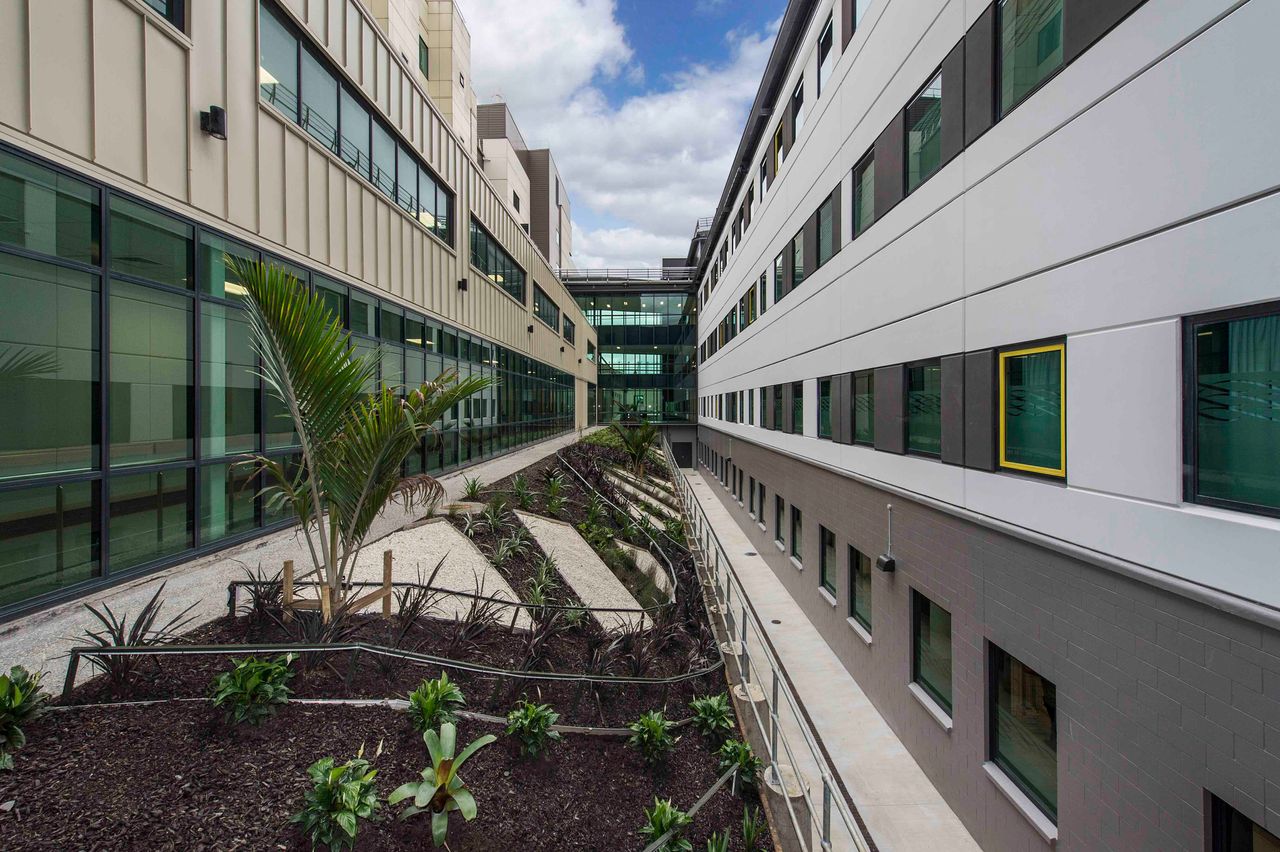 RCP was the design phase and delivery manager for a large and complex five-storey, 34,000sqm new-build at the heart of Auckland's Middlemore Hospital – the Harley Gray Clinical Services Building (CSB). 
Delivery of the $130m facility provided the opportunity to replace a number of acute service facilities that were coming to the end of their life. It also enabled important new clinical services to be established, which will enhance patient care and address service gaps well into the future. 
The building was designed and constructed to IL4, and comprises a 14-theatre operating suite, sterile services unit, medical assessment unit, high dependency unit, post anaesthetic care unit; and other non-clinical support functions including a spiritual centre. The project has improved service provision through the co-location of previously disparate services across the hospital campus. 
Inherent in RCP's design management role was helping to optimise patient flows across the hospital campus. With robust planning and intensive stakeholder engagement the design process resulted in a streamlined, operationally efficient and innovative building that enabled improved service provision and enhanced wellbeing for patients, their families and staff.  
Through comprehensive services investigations, the downtime between operations in the theatres was minimised, enabling an efficient production approach to a limited resource. RCP's staging and sequencing programme of works also added value through mitigating the need for a temporary kitchen or outsourcing of kitchen services. 
Completed under budget and ahead of programme, the project has provided exceptional value for money with innovative, well-engineered solutions, and long-term durability and adaptability. 
RCP has also managed other upgrades within the building. The first was the design and delivery of the innovative PC2 diagnostic lab, which is at the forefront of diagnostic technology, providing faster and more predictable turnaround times for laboratory results to the doctors and nurses treating the patients. Another was an MRI expansion, which was master planned during the original CSB project, and included the addition of two MRI machines in radiofrequency-shielded spaces.  
RCP has helped to deliver an operationally efficient, state-of-the-art resource for the people of Auckland, ultimately contributing to better wellbeing for patients and their families, and potentially even helping to achieve better health outcomes for the community.