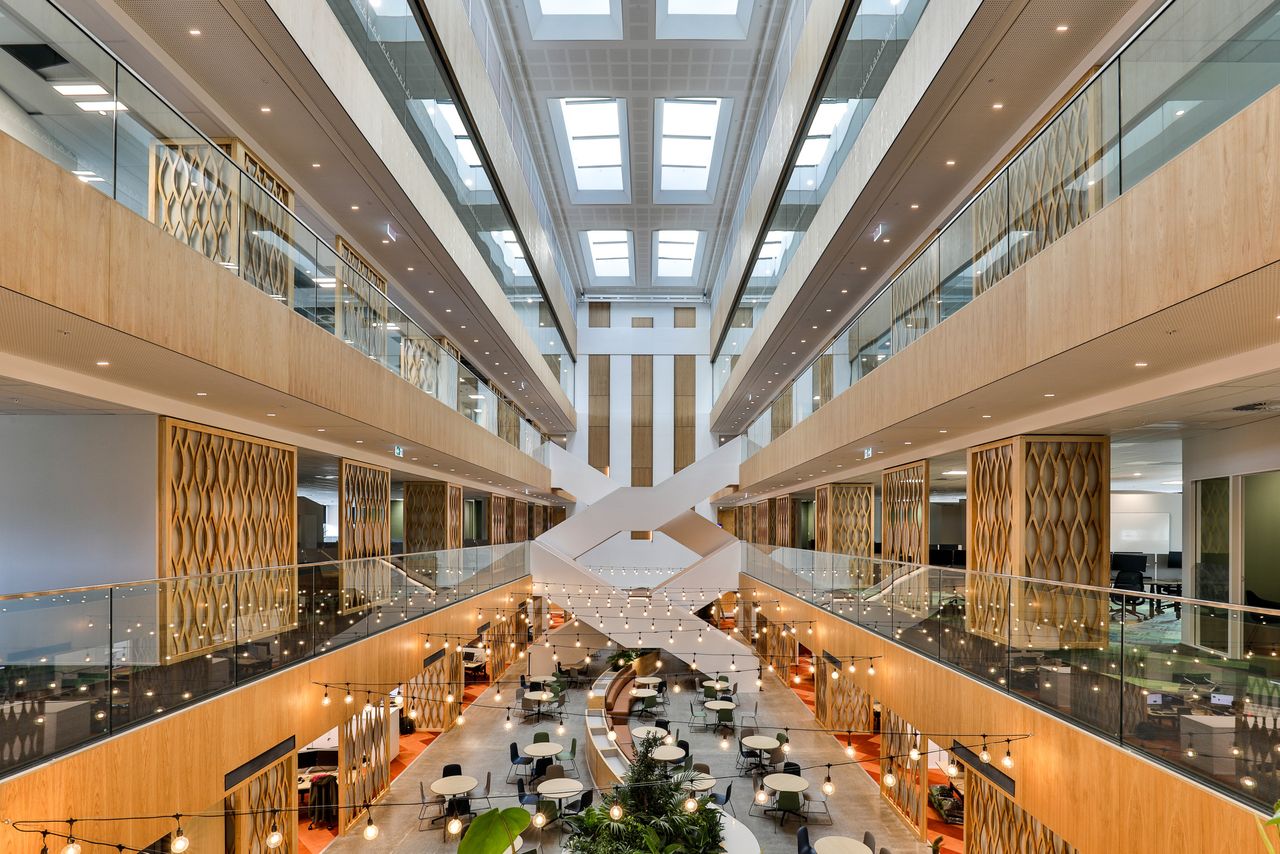 Munroe Lane is a campus-style commercial office development in Albany. Set on a 4,200sqm greenfield site, the 26,500sqm building boasts extensive floor plates and a central atrium. Designed with the modern work environment in mind, the structural grid allows large spans and uninterrupted workspaces. 
RCP is the client project manager, bringing its deep experience to guide the whole process from design to construction to completion. It has managed the consultant team and the main contractor throughout. RCP also assisted with stakeholder management. Working closely with the Te Aranga design consultant, it successfully engaged local iwi in the design process and with the site blessing.  
COVID presented one of the biggest challenges to the construction phase. The project had just broken ground when the country went into lockdown. RCP was instrumental in navigating the whole team through all of the uncertainty. It required revising the procurement strategy, resequencing the construction programme and exploring creative options. As a result, RCP managed to recover a lot of delays through efficient procurement strategies and programme acceleration methods. 
The site will serve as a hub for anchor tenant Auckland Council, which will take over close to two thirds of the space. The move will allow the Council to collocate several existing offices under one roof and foster better communication between its teams. 
As a key node for the north of Auckland, Albany is a focal point for developing employment, business activity and social facilities, all of which will support a growing residential population. This new building will draw more people to the area and, with them, more life and energy. 
Completion in July 2023, the building has its sights set on a 5 Star Greenstar Design & As-built Rating and 5 Star NABERSNZ Rating.