Projects
Bowen Campus Stage 2
40 & 44 Bowen Street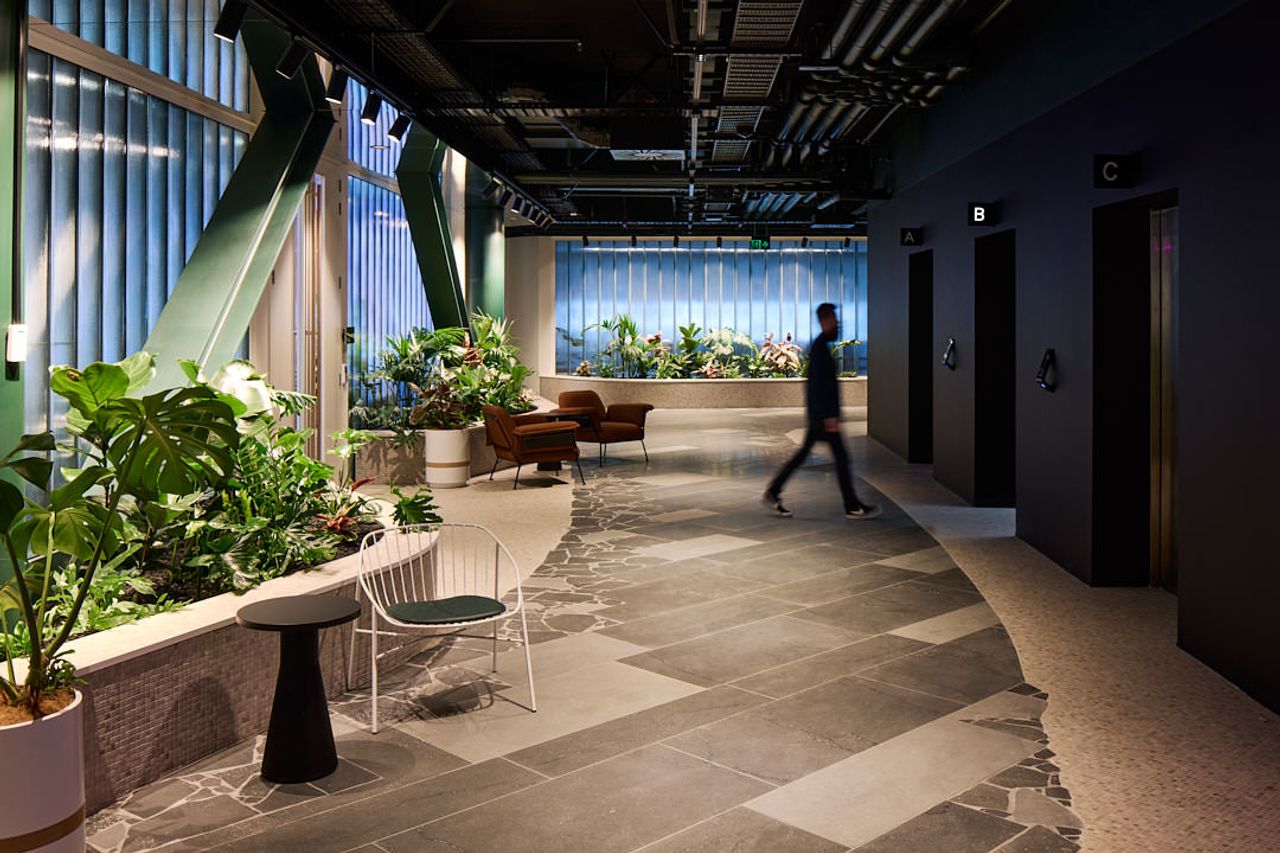 Precinct Properties' two new buildings in Bowen Campus will add 21,000sqm of commercial office space to the Wellington market. Located on a significant and high-profile site, the Campus encompasses a hectare of land in the centre of the government precinct adjacent to the Beehive and Parliament Buildings in Wellington's CBD.  
The stunning buildings at 40 and 44 Bowen Street have six and 8 levels of commercial space, respectively, as well as two basement levels. They have large 1,200-1,700sqm floor plates and floor-to-ceiling glass windows to allow in plenty of natural light. A network of laneways between the buildings offers places for workers to sit or walk, and will incorporate shops, cafés and other amenities. The buildings are targeting a 5 Green Star rating and a 4-4.5 energy efficiency NABERSNZ rating. 
Both buildings are constructed to 100 percent of the New Building Standard and are the first in Wellington to feature the latest low-damage, seismic-resisting technology – fluid viscous dampers. The technology dissipates the seismic energy, protecting the building and the fitout. It means tenants can reoccupy the building and continue to operate shortly after an earthquake.   
RCP has provided design and delivery consulting services to Precinct for stage two and has managed the base build for both buildings. For 40 Bowen Street, it also managed the fitout across two levels for Precinct's Generator-branded shared spaces.  
The buildings complete stage two of Bowen Campus. Stage one, completed in 2019, involved the redevelopment of Charles Fergusson Tower, now home to the Ministry for Primary Industries, and Bowen State Building, now Defence House and occupied by the New Zealand Defence Force. The campus houses 5,000 workers across four buildings. 
40 Bowen Street was completed in 2022 and 44 Bowen Street is on track to be delivered in mid-2023.