Projects
PwC
Office Fitouts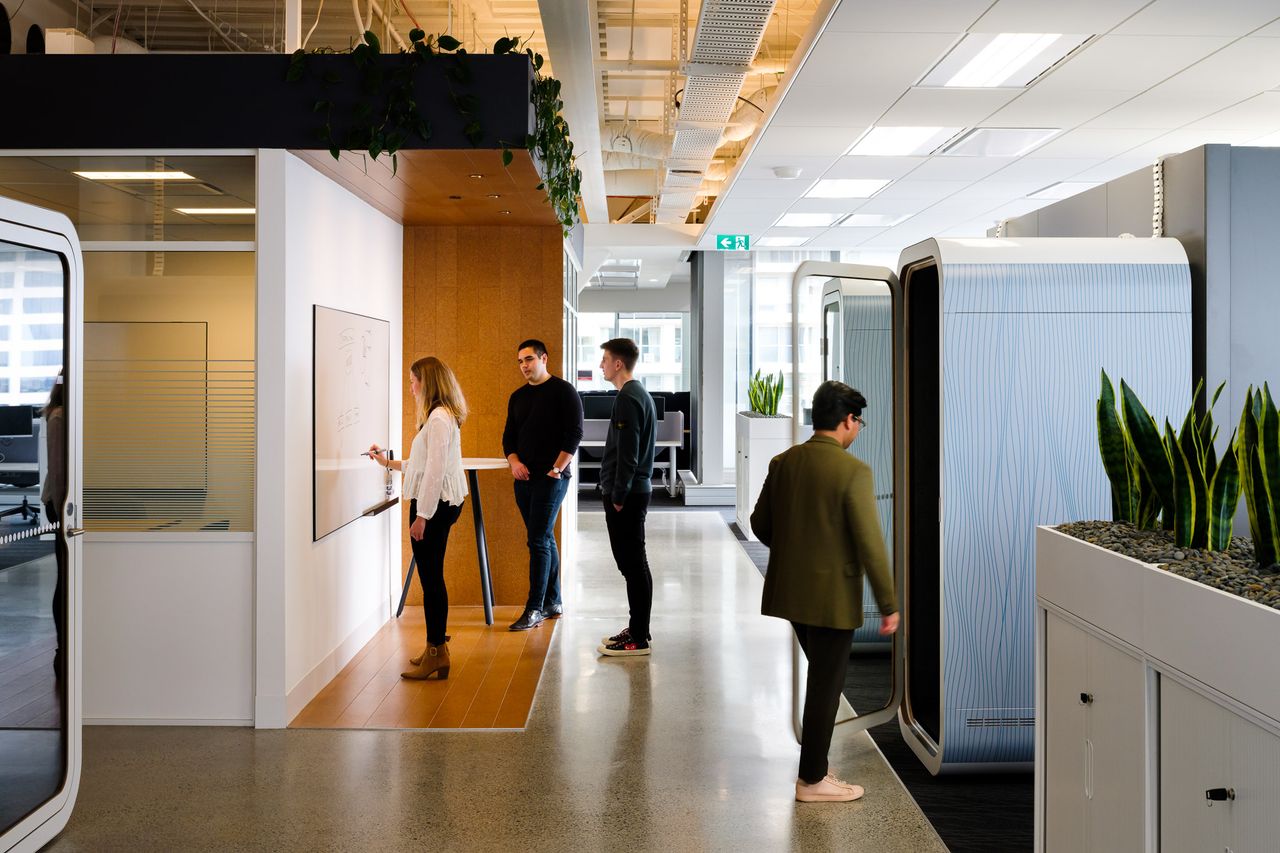 RCP has established a long-standing partnership with PricewaterhouseCoopers (PwC), providing client representation services across their national property portfolio. RCP's involvement extends to managing commercial fitout works and acting as Engineer to the Contract for projects located in Auckland, Hamilton, Wellington and Christchurch.
Our services for PwC include lease negotiations, management of PwC's obligations under the agreement to lease, design management, procurement, consent management, and contract administration. The overarching goal is to deliver fit-for-purpose spaces that prioritises operational efficiency and creates a conducive work environment for the PwC team while offering an exceptional experience for clients.
PwC Auckland
RCP provided comprehensive project management services for the development of PwC's new office in the Commercial Bay Office Tower, now known as PwC Tower. Our involvement in the fitout encompassed design management, coordination, and integration of the design into the base build design, as well as procurement and project delivery.
The project covered approximately 8,000m2 across six floors of the tower, featuring an impressive central stair connecting all the floors. The fitout was seamlessly integrated with the base build and created an environment that supports around 900 people transitioning to mobile working.
PwC Wellington
RCP also completed a 7,000m2 integrated fitout for PwC as part of the development of the PwC Centre located at Site 10 Kumamoto on Wellington's waterfront. This fitout spanned three levels and was designed to promote a vibrant, open, agile, and technology-led workplace that enhances collaborative work settings. 
The working floor area was designed with minimal built areas, allowing for flexibility in layout changes to accommodate future needs and growth. Spaces for both independent and collaborative work settings were included which allows for greater flexible working patterns for all levels of the PwC team.
Both projects encountered program complications in the base build phase, requiring RCP to step in as the tenant representative to help resolve the issues. RCP collaborated closely with each base build team to understand their challenges and communicate PwC's objectives and critical success factors. 
This collaborative approach enabled solutions that aligned with PwC's program goals and ensured key programme dates were achieved.