Projects
Queenstown Town Centre Streetscapes Upgrade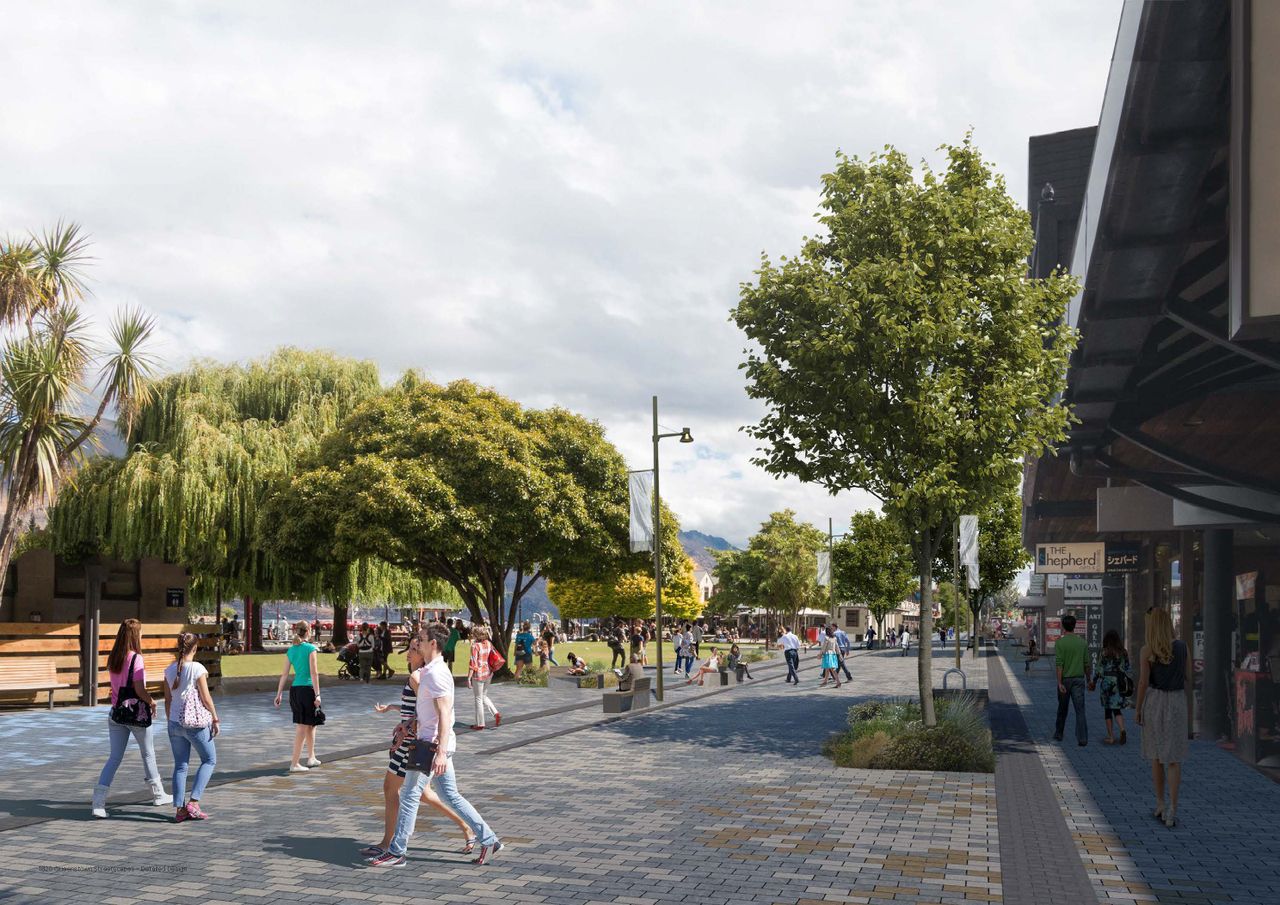 Construction was completed in early 2023 to revitalise selected streets in central Queenstown to create inviting, inclusive public spaces. This initiative signifies a substantial investment in the future of the local economy.  
The project aims to enhance the pedestrian connection between two significant landmarks, offering many benefits such as improved safety, transportation flow, drainage, utility renewals and an enhanced aesthetic. The physical scope of works includes upgrades to road surface finishes and in-ground infrastructure, in line with Queenstown's public realm design guideline. 
RCP provided project management services for the developed and detailed design phases, and strategic procurement advice readying the project for construction in 2020. The project involved actively engaging with the community and CBD property and business owners to ensure their voices were heard from the outset of the project's infancy.  
RCP's scope also included development of the construction strategy and programme, project budget management and procurement documentation. The project required close coordination with the Council's engineering and planning teams, and with private developers that have concurrent construction projects in the town centre. 
Using its sound pre-construction advice, RCP assisted the Queenstown Lakes District Council to successfully secure shovel-ready funding for the project from the Government.