Projects
Ormiston Town Centre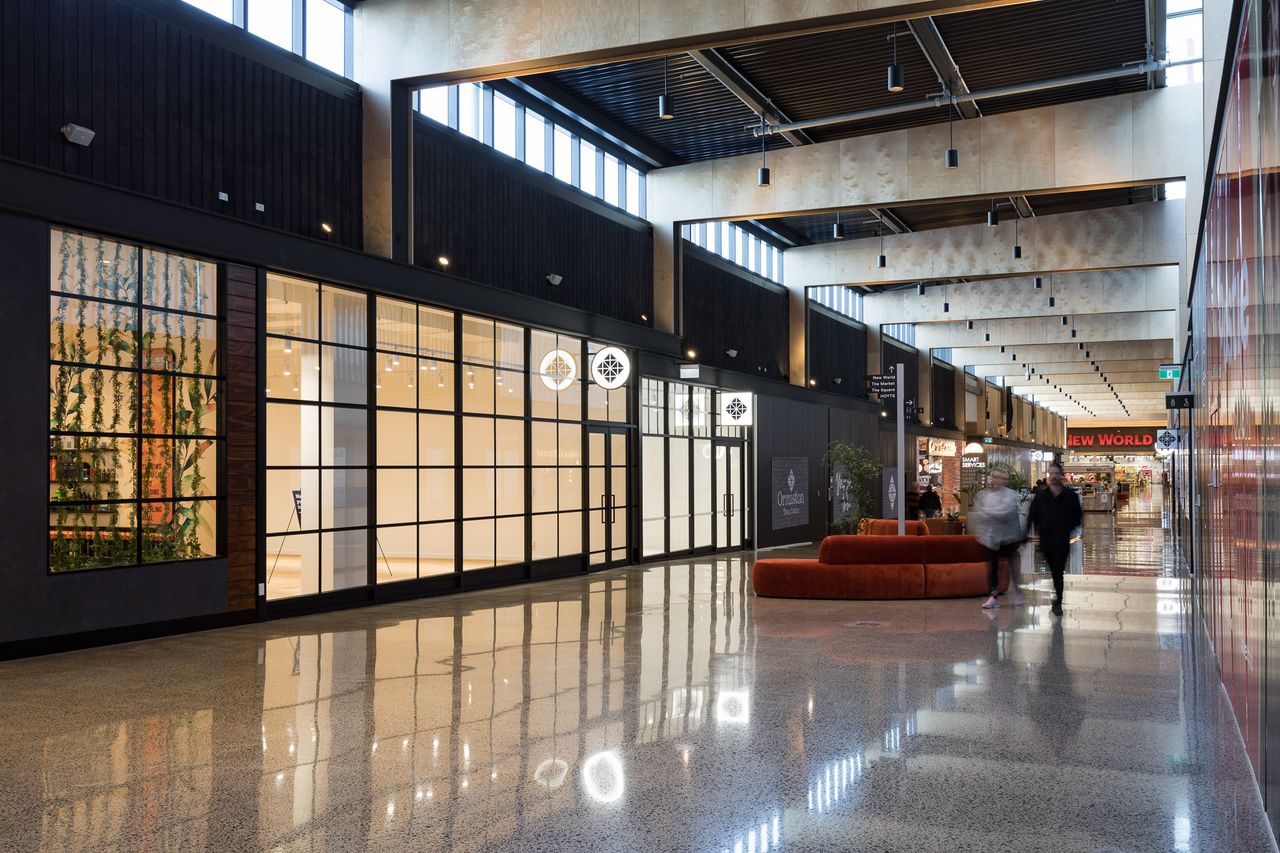 The $120m Ormiston Town Centre is part of a 19ha development in south-east Auckland. Close to 88,000 people already call Ormiston home, and this number is projected to grow with more houses, commercial and community development planned.
The Town Centre, which opened for business in 2021, is the main hub for other developments to build off, such as community amenities and residential. It boasts a gross building area of 40,000sqm and includes 100 retail and commercial tenants, a three-level parking facility, and anchor tenants The Warehouse, Hoyts cinema and New World supermarket.
The vision was for a town centre rather than a shopping centre, distinct from the traditional closed-in suburban malls and big box retail developments, and a contemporary architectural design was created. It has produced a seamless integration with the urban landscape via streets, alleyways and public open spaces.
RCP was initially engaged by developer Todd Property in 2012 to assist with the master planning of the Town Centre.
The role naturally evolved to provide base build project management services through design, compliance and construction stages. The team also oversaw the design integration and delivery of the major tenants' fitouts and coordinated completion of various other retail and commercial tenant fitouts.
The development presented many challenges to RCP. From optimising the masterplan, procuring dual main contractors, ,compliance challenges and ultimately the delivery of a l large scale commercial centre,with significant stakeholder interest, during the COVID pandemic.
Unique to this project was the dual-contractor model implemented for the 60,000sqm, greenfield site. A decision driven by the dearth of contractors with both the capacity and scale to complete such a project on their own at the time.Whilst it was the right strategy, having two main contractors did present challenges, such as the demarcation of scope and responsibility, construction works interfaces along with multiple critical paths
The approach required more intensive project management oversight. The strategy, systems and engagement were adapted and revisited frequently throughout the project to ensure all project stakeholder interests were accommodated.