Projects
Ōtepoti
ACC Building
Client
Ngai Tahu Property Limited
Project Leads
Sector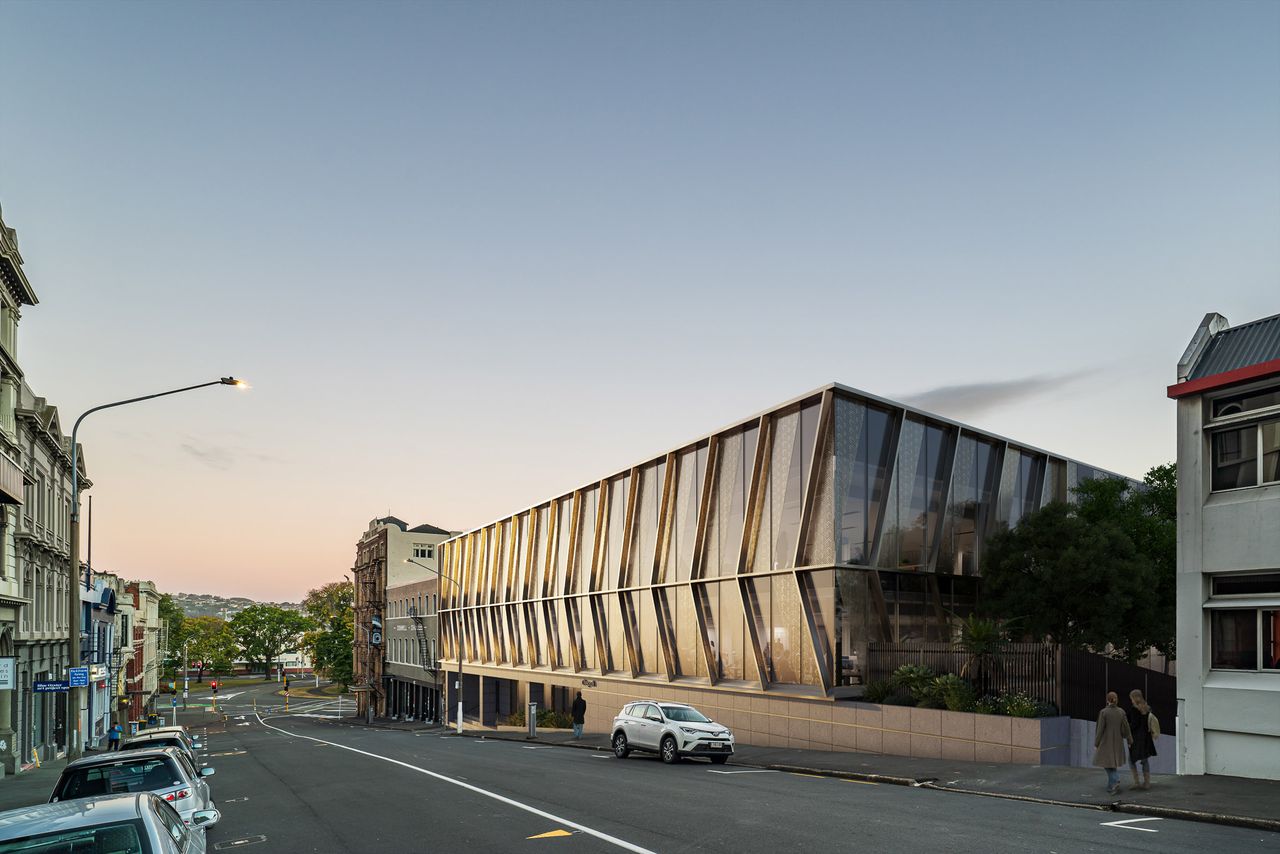 A joint venture between Ngāi Tahu Property and ACC will transform a car park on a historic Dunedin street into an 8,000sqm state-of-the-art building. Called Ōtepoti ACC Dunedin, the $40m, four-storey development will bring together four separate ACC premises and close to 650 staff under one roof. Dunedin is an essential part of ACC's national operations and the new hub signals its ongoing commitment to the region.  
It's often a challenge to make an A-grade office building stack up financially in Dunedin because it's a smaller, more constrained market compared to other centres – the cost of land and materials are higher, and resources are tighter.  
As locals, RCP knows 'who's who in the zoo'. The team has built strong relationships with the local designers, contractors and subcontractors. It's a real advantage in such a busy market, and one that is poised to get busier. The team has a view of who's doing what and when, which helps to inform the programme.  
RCP is engineer to the contract, engineer's representative and project manager for the enabling works and main contract stages. It's a very hands-on role. The site's location right in the heart of the CBD presents challenges, particularly with noise, dust and contamination control. Unsurprisingly, engagement with neighbouring properties has been a critical aspect of the project.   
RCP helped to tailor the strategy for the Dunedin market. It's a relatively old city and the area is known for its poor ground conditions so site excavations, land remediation and piling happened up front and in parallel with the archaeological investigations to mitigate any in-ground risks before the design was completed and the main contractor was appointed.   
The site's archaeological significance added its own layer of complexity to the process, including meticulous monitoring of site works. It was once the heart of Dunedin's early commercial development – basement walls and foundations from buildings completed in the 1870s were uncovered. Further back in time it was a waka landing site, and a place for food gathering and trade. 
To help create a skilled local workforce, RCP worked with Ngāi Tahu to recruit a young member of the local iwi to work on the ACC project while they were studying. It was a small part of a wider workforce intern programme involving local main contractors and Ngai Tahu.  
Built to New Zealand's seismic standards and with sustainable design features, the new building will provide a resilient, modern and futureproof office space that will be safe, welcoming and easier for people to access.