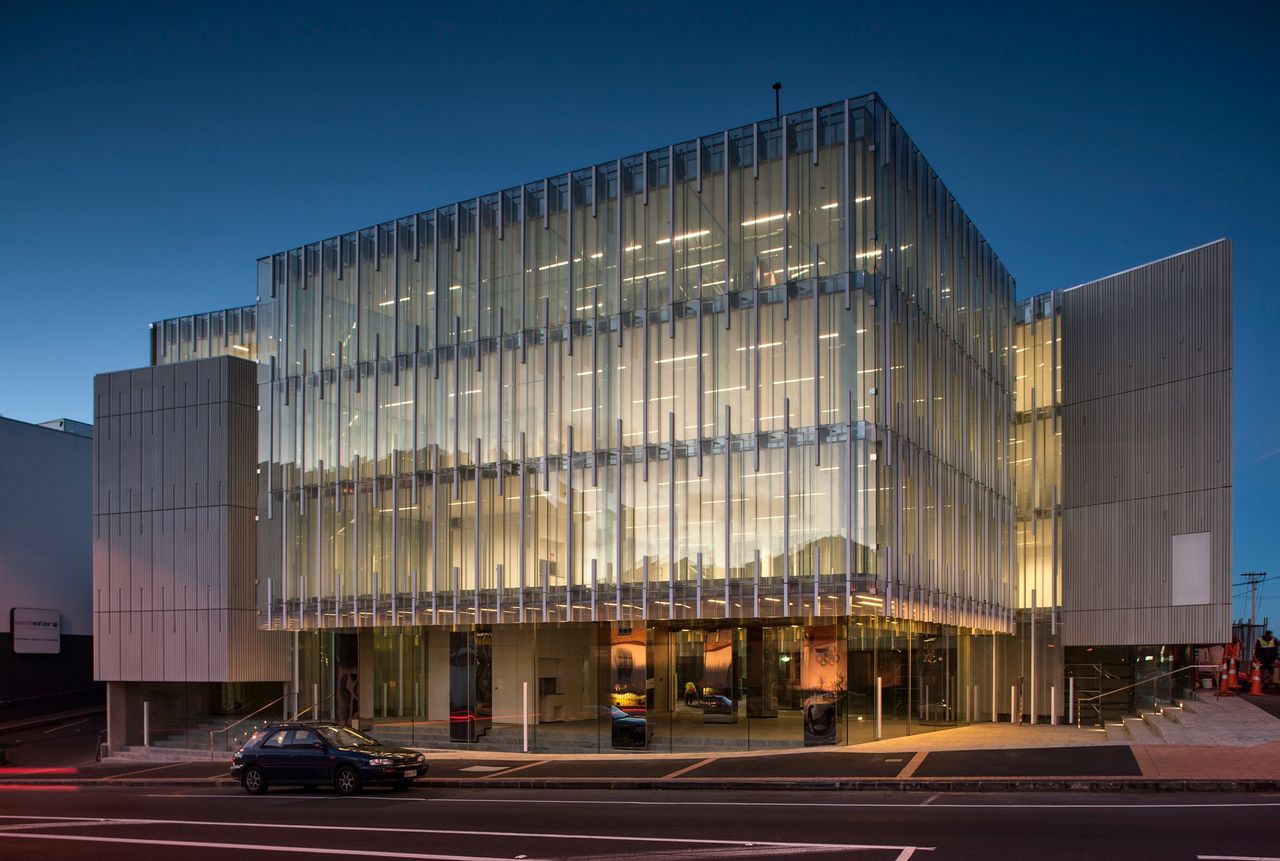 RCP provided comprehensive project management on the Geyser development, located in Parnell, Auckland. This groundbreaking mixed-use building, centered around twin courtyards and pedestrian laneways, achieved New Zealand's first-ever 6-star design rating using the national Green Star Certification—an internationally recognised benchmark for environmental design excellence.
The design of Geyser emphasises sustainability and innovation, with its floor plates divided into five distinct sub-buildings surrounding a network of atriums, courtyards, and pedestrian pathways. This thoughtful layout allows for abundant natural daylight and scenic exterior views, enhancing the ambiance of the office and retail spaces. The striking facade of each sub-building features a dynamic, semi-reflective white twin-walled design that can be adjusted to regulate the thermal environment for tenants. Additionally, the development incorporates one of New Zealand's most advanced automated car park systems.
Geyser's development involved a large team of dedicated consultants who collaborated to create a technologically advanced and environmentally responsible structure for Auckland City. The building integrates various environmentally sensitive elements, including green walls, water harvesting systems, and solar hot water heating. These features significantly reduce the building's environmental footprint while simultaneously lowering operating costs.
By implementing these innovative and sustainable design elements, Geyser sets new standards for environmental excellence in the construction industry. It not only provides an aesthetically pleasing and functional space but also serves as a model for future developments seeking to balance environmental responsibility with technological advancements.
Awards
2013 Property Council NZ Property Industry Awards
Excellence, Best in Category, Green Building Property Award

Merit, Commercial Office
2013 NZIA New Zealand Architecture Awards
Commercial Architecture Award

Sustainable Architecture Award