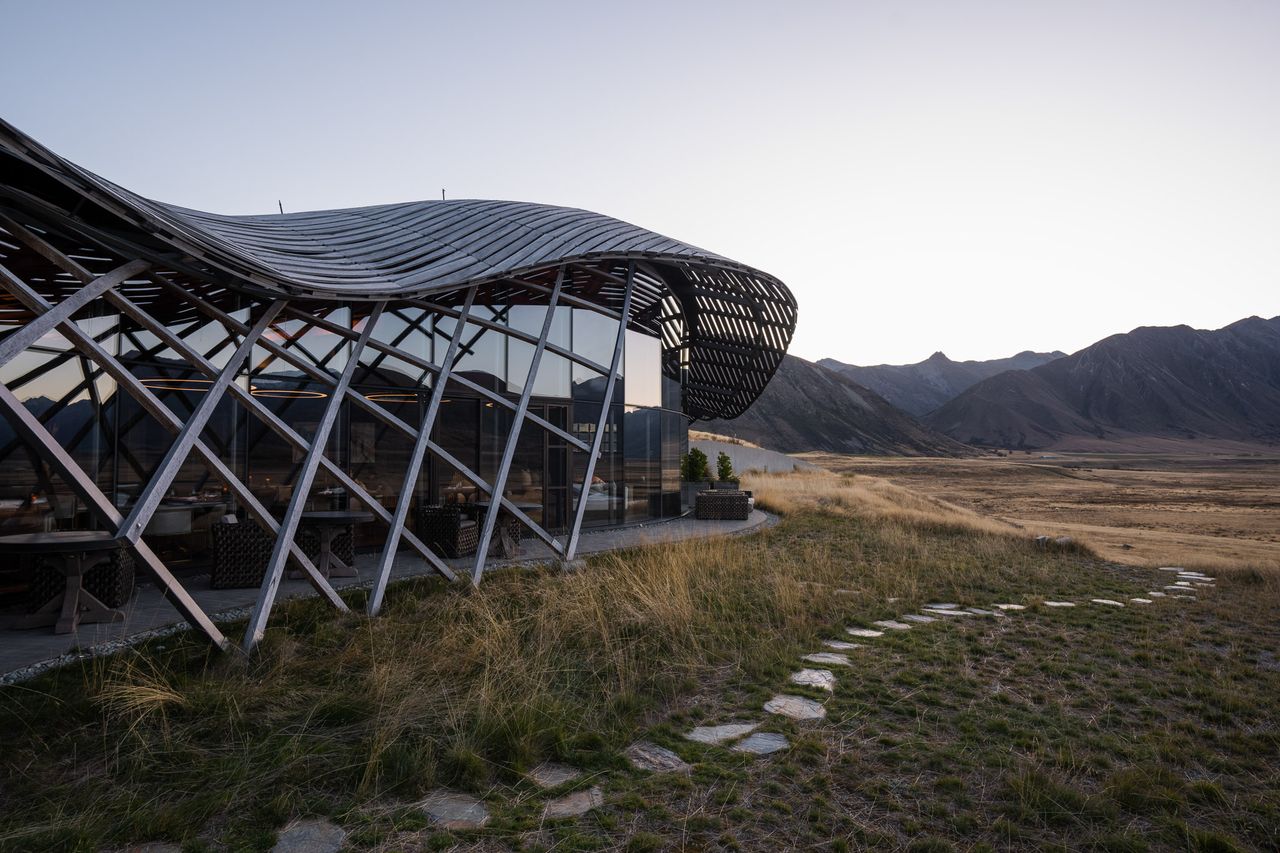 Lindis Lodge is an exclusive retreat situated in the picturesque Ahuriri Valley in Central Otago, New Zealand. Nestled within a glacial valley and surrounded by the Huxley Range and Ahuriri River, the lodge offers a unique and breathtaking environment for guests. RCP played a crucial role in managing the design and construction of the lodge and its accompanying glass pods.
The lodge, featuring five bedrooms, boasts an architecturally award-winning design. The three, 20m2 self-contained pods, made of reflective glass, provide guests with unparalleled 180-degree views of the night sky. Delivering such a highly bespoke and architecturally intricate design in a remote location like the Ahuriri Valley presented significant challenges. The RCP team had to ensure seamless coordination between the design and construction phases to adhere to the program and budget constraints.
Given the challenging climate and extreme weather conditions experienced in the Ahuriri Valley, particularly during winter with sub-zero temperatures, heavy snowfall, and strong winds, meticulous planning was crucial. With a three-hour drive to the nearest main centre and the fragility of the environment, RCP developed detailed strategies for managing logistics, team movements, equipment, and material delivery to the site, safeguarding both the project's success and the delicate surroundings.
The design and construction team conducted thorough testing of design elements and material selections to inform construction methodologies, sequencing, and staging options that would be suitable for the site's accessibility and buildability. The intricate steel and wooden roof form underwent extensive conceptualisation and testing before being adopted.
Considering the limited power supply available, RCP ensured the lodge had a high level of power redundancy to support guest experience, safety, and communication systems during extreme events. Potable water is sourced from an on-site bore and rainwater, while a contained, biodegradable on-site treatment facility manages the disposal of black and grey water.
Due to the remote location and fragile natural environment, strict management of construction impacts on the environment, as well as health and safety measures, was paramount. Emergency services were located approximately 50 kilometres away, emphasising the need for diligent planning and risk mitigation throughout the project.