Projects
Scott Building Reclad
Middlemore Hospital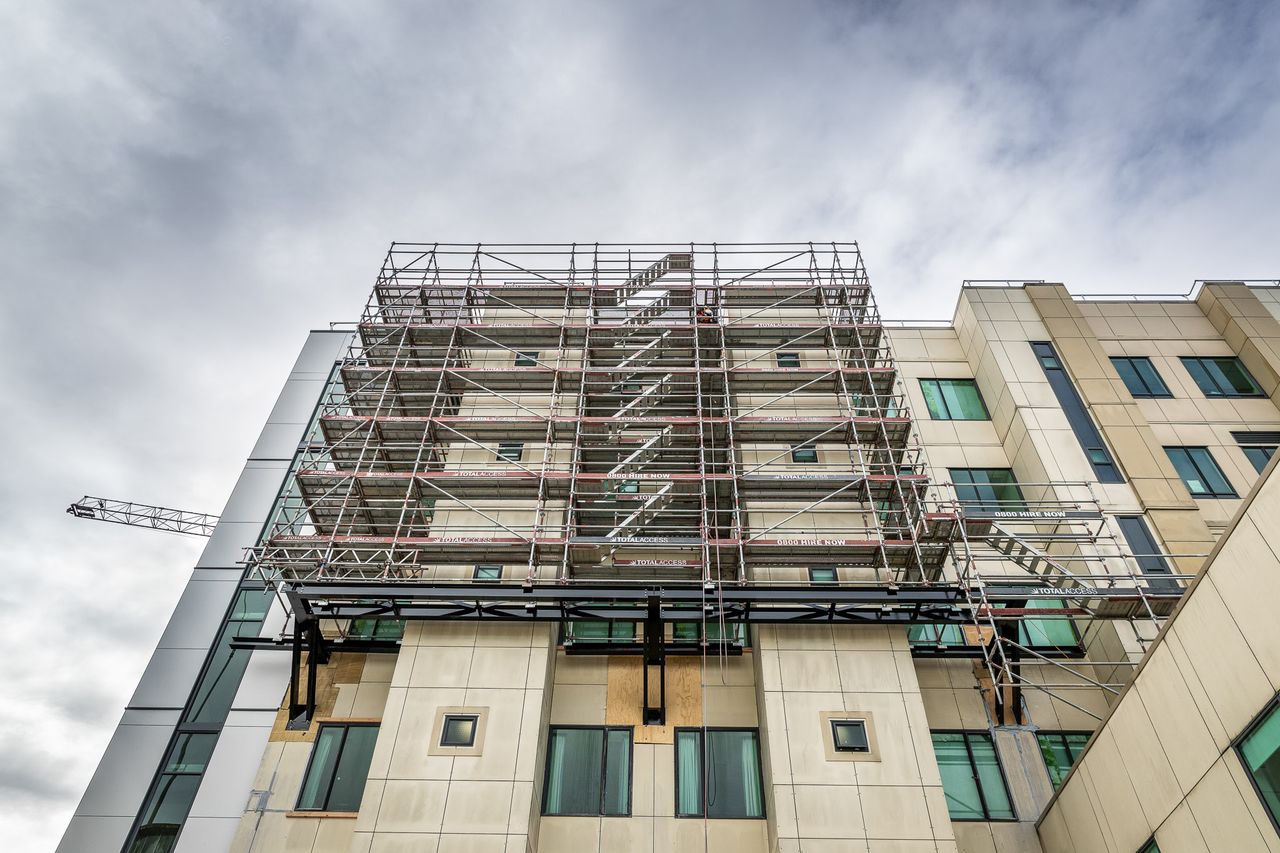 Reclad projects are an all-too-common sight in New Zealand. But there is nothing 'common' about the recladding work recently completed on Middlemore Hospital's Scott Building. 
Only completed in 2006, the building required significant remediation to its cladding by 2019. Other elements also needed replacing, including sewer stacks, windows, seismic joints and passive fire protection. 
Given the capacity constraints at Middlemore Hospital, there was no option but to devise a methodology to maintain the operations of the building while the work was progressing. However, there was no guarantee that work could continue without disruption to patients – a large risk for all parties involved. RCP mitigated this by working closely with the hospital team to schedule the work and prepare patients, including critically ill cardiac patients. Collaboration and teamwork were the keys to success. In this environment, it was absolutely critical that the contractors, project managers and clinical staff remained a tight-knit unit focused on problem-solving and information sharing at all times.  
What makes the project special is that all timber framing was safely removed so that the only thing separating patients and staff from construction was a single sheet of plasterboard. RCP facilitated a feasibility period on site with the contractor and hospital staff, experimenting with various tools and methods to remove and replace timber while retaining the plasterboard intact. The team monitored for noise and vibration inside and outside to identify a method that could continue throughout the two-year project.  
Eventually, all the timber framing replaced was screw fixed rather than nailed to avoid any noise. Remarkably, no plasterboard was replaced on the inside of the building as a result of timber replacement. 
The only live environment the team couldn't work around was the isolation rooms, particularly during COVID, as the risk of a breach was too high. The intervention of COVID introduced new challenges as works planned near air extracts could not continue due to the risk to contractors. RCP's scope therefore grew to manage the installation of additional HEPA filters and facilitate the re-sequencing of works to transition whole floors to negative-pressure wards in anticipation of an influx of COVID patients. 
Another innovation saw the team adopt a 'leap-frog' sequencing approach part-way through the project, leading to programme and cost savings. While a vertical section was under construction, scaffolding was erected on the adjacent section so work could continue seamlessly. 
Impressively, the project finished 12 months ahead of schedule and was delivered substantially under budget.