People
Mike
Jeffery
Project Director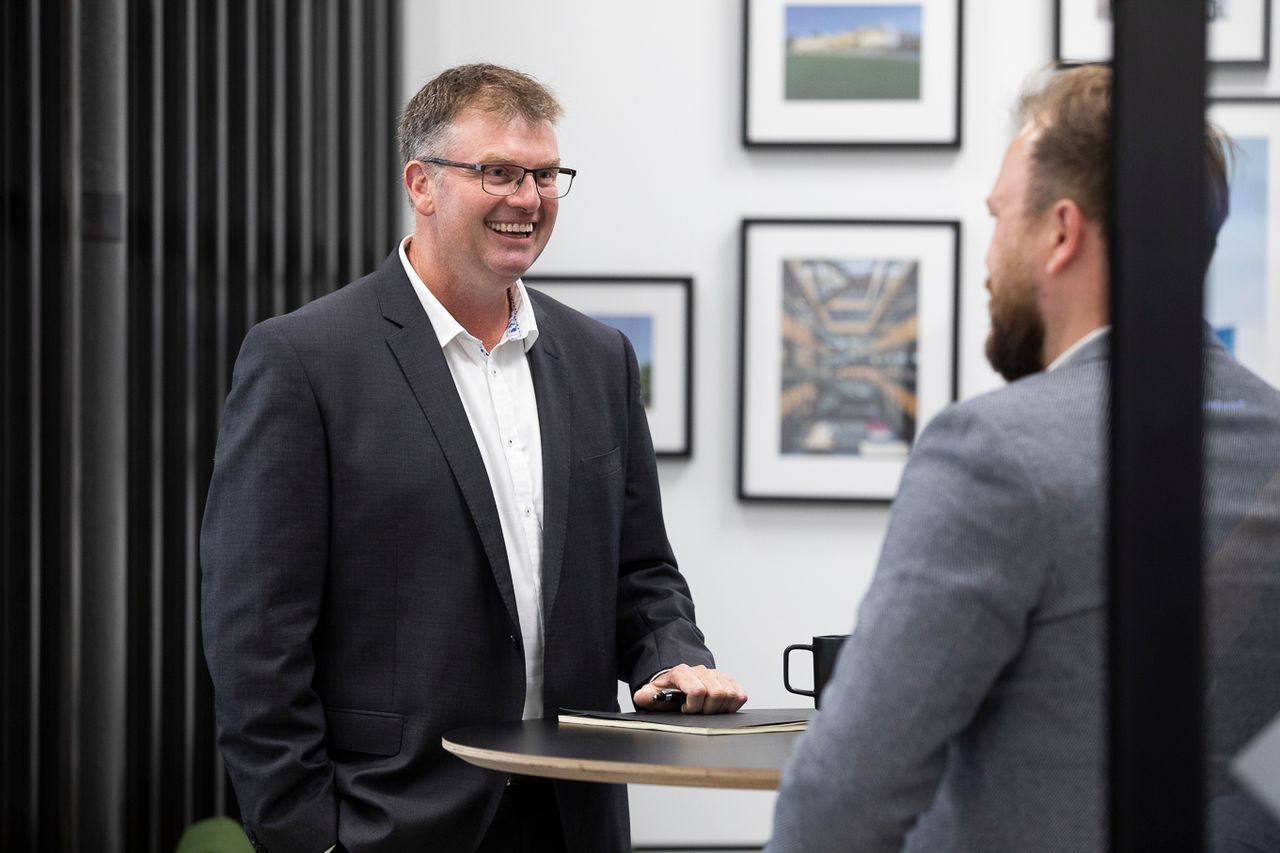 Biography
Mike started his career as a civil engineer, designing horizontal construction projects such as landfills, marinas, roading contracts and subdivisions. He went on to dabble in construction project management before going client-side. Having worked in "all three sides of the triangle" – designer, contractor, client – Mike has the experience to do what he does best, put himself in other people's shoes.  
Ask Mike what excites him most about his role and he'll likely say "learning". He loves 'special projects' – the normal rules don't always apply and it's a matter of going back to first principles to find solutions. He says that the easiest way to demotivate him is to tell him 'this is how we've done it for the last 10 years, and this is how we're going to do it for the next 10'. But if the intent is to find improvements, Mike's in his element.   
His approach is to break down a complex process into bite-size tasks, build a team and make it more efficient. People smart with a high EQ, Mike has a knack for gauging what drives the various personalities on any team. He develops strategies to suit, setting people tasks based on their skillset, knowledge and experience.  
 Mike describes himself as more of a coach than a manager. He has plenty of knowledge to share and enjoys working with younger team members – motivated people with energy but not knowledge.  
Mike occupies a niche in land contamination, complex demolition and deconstruction project management where a key motivation is to recycle and reduce the demand on landfill through smart on-site strategies. This specialty weaves in nicely with another, health and safety, which Mike champions across the company. He employs smart approaches to minimise risk and, through his ongoing coaching of the team, supports RCP's drive to ensure all staff go home safe at the end of each day. Mike played a critical role during the Christchurch and Wellington earthquake responses. The Christchurch CBD demolition programme set a target of zero fatalities, and Mike's input was instrumental in achieving this for the red zone.  
These specialist skills earned Mike an invitation to Nepal to help train local police, engineers and army personnel in safe demolition practices, and assist in the recovery process following the region's 2015 earthquake.  
"Full bogan" is the term Mike uses to describe his pursuits outside of work. He enjoys off-roading, and the welcome distraction that hunting and fishing offer.  
"I'm the one that will have the hard conversations. I call myself Nanny McPhee: I'm needed but not wanted; and when I'm wanted, I'm no longer needed."