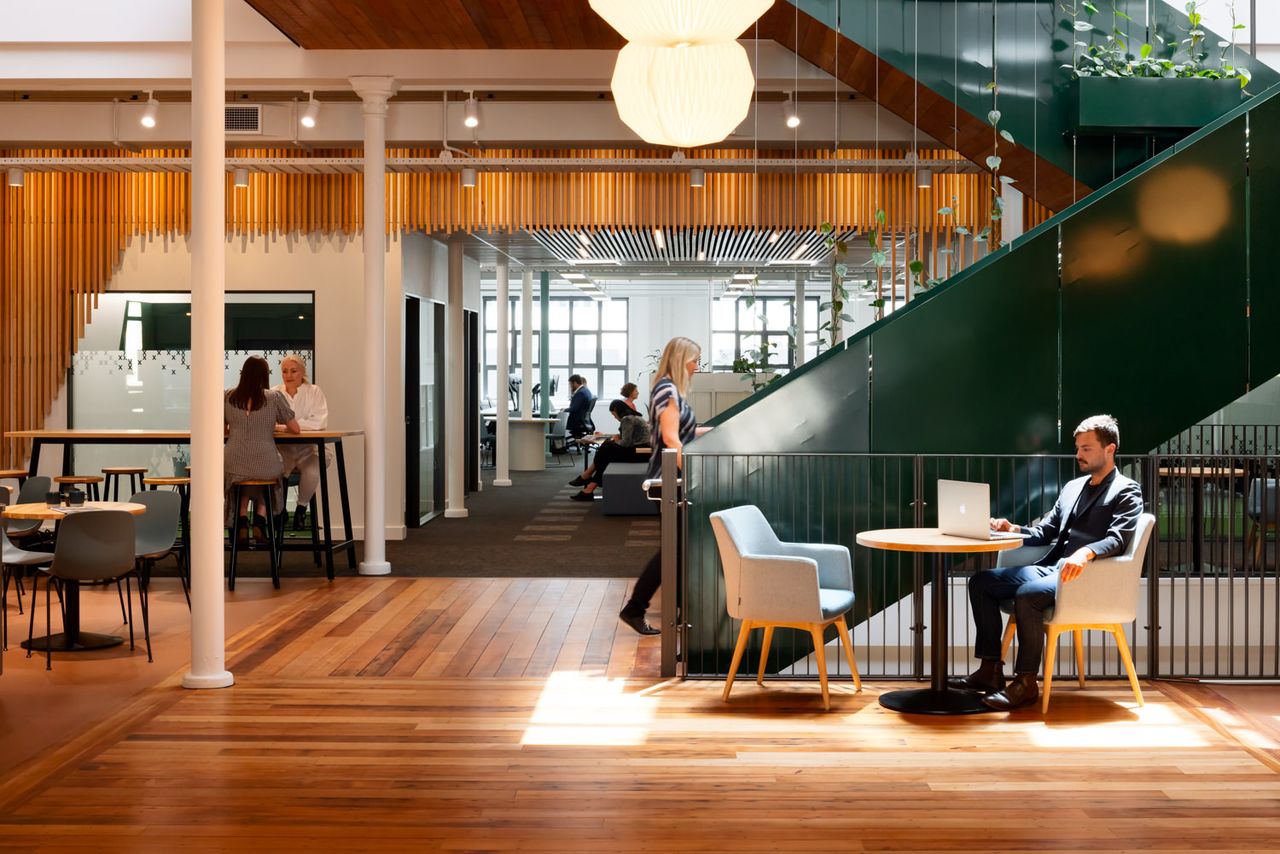 The 100 Cuba Street redevelopment is a transformative project located in the heart of Wellington's 'Cuba Precinct'. It was a key development in rejuvenating this special character area creating a vibrant mixed-use space that celebrates the city's cultural and creative spirit.
RCP provided design, procurement, construction, and contract administration support for this Category 2 'historic place' building which holds significant architectural and historical value. Formerly the site of an old Farmers department store, the restoration preserves the building's character while being strengthened to 100% NBS.
The three-level building has been restored by Willis Bond into a mixed-use space that accommodating 1,000m2 of ground floor retail space and 6,000m2 offices over two levels.
The project extends beyond the building itself to activate the surrounding public spaces create an inviting pedestrian-friendly environment, incorporating public art installations, green spaces, and outdoor seating areas to enhance the overall experience for visitors and locals.